xBlackAcex

Kille, 27 år. Bor i Sundsvall, Västernorrlands län. Är offline och var senast aktiv: 9 maj kl. 19:59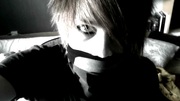 Fakta
Civilstatus: Kär
Läggning: Straight
Intresse: Sex
Bor: Med föräldrarna
Politik: Anti-allt
Dricker: Sprit
Musikstil: Metal
Klädstil: Hårdrock
Medlem sedan: 2011-03-05

Event
xBlackAcex har inte lagt till några event än.
<body background="http://i45.tinypic.com/28alpud.jpg">

God's little jester


"I'm a marvellously handsome, tremendously intelligent liar."


"Find what you love and let it kill you"

Cancerjokes are funny!
"Surprised girls drop their jaws, girls with cancer drop their breasts."
"What is the difference between Muhammed and Bob? Bob has cancer and is going to die."
"What do vampires call bad food? Leukemia."
"What is the similarity between cancer and a relationship? When either of them are over you are missing a piece of yourself."
"What's the difference between cancer and cockroaches? Cancer doesn't dissappear when you turn on the light."
xBlackAcexs musik
3OH!3
,
Avantasia
,
Avenged Sevenfold
,
Black Veil Brides
,
Blood On The Dance Floor
,
Blood On The Dancefloor
,
Bloodhound Gang
,
BloodThumb
,
Brokencyde
,
Bullet for My Valentine
,
Celldweller
,
Crashdïet
,
Cute Is What We Aim For
,
Dead By April
,
Degradead
,
DEV
,
Dirty Sanchez
,
Disturbed
,
Emilie Autumn
,
Escape The Fate
,
Fit For Rivals
,
Five Finger Death Punch
,
Freezepop
,
Gamma Ray
,
Gorillismen
,
Green Day
,
Hel
,
Hollywood Undead
,
I Fight Dragons
,
Iced Earth
,
In Flames
,
Infected Mushroom
,
Iron Maiden
,
Ismen
,
Jay-Z
,
Kamelot
,
Katy Perry
,
Korn
,
Linkin park
,
Marilyn Manson
,
Mayday Parade
,
Medina
,
Mobb Deep
,
MUCC
,
Nas
,
Nickelback
,
Nocturnal Rites
,
Nomy
,
Pain
,
Panic At The Disco
,
Pendulum
,
Powerman 5000
,
Raised Fist
,
Rammstein
,
Scooter
,
Seremedy
,
Silverstein
,
Skillet
,
Skrillex
,
Slipknot
,
Static-x
,
Suffocation
,
Suicide Silence
,
System of a Down
,
Syster sol
,
The Cataracs
,
The Pretty Reckless
,
Thousand Foot Krutch
,
Three days grace
,
X-FUSION
,
Yazoo