PutridCarcass

Kille, 29 år. Bor i Skutskär, Uppsala län. Är offline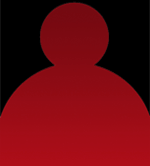 Fakta
Civilstatus: Förlovad
Läggning: Bisexuell
Intresse: Dricka
Bor: I skogen
Politik: Anti-allt
Dricker: Hembränt
Musikstil: Death metal
Klädstil: Blandat
Medlem sedan: 2012-01-21

Event
PutridCarcass har inte lagt till några event än.
The eyes, once bleached by falling stars of utmost revelation, will forever see the faint insight drawn by the overwhelming question, as only the True Enquiry shapes the edge of though.
The rest is vulgar fiction, attempts to impose order on the consensus mantlings of an uncaring godhead. First.
The City of Inkseeds rose from the desert, shining and decadent. Somehow, it still stood. I crossed through the gate, and the beast knew exactly where to take me: the way worn by beggars and poets. The only place a man of my appetites can find satisfaction. I'm not proud, but then, nobody ever is.
During the reign of Elgryr I took notice the various patterns of in the thoughts of behaviors of a troubled populace, and undertook a humble plan to comprehend and, in the end, affect them. Being of ordered mind, I began my taxonomy in the lower classes, which divide evenly into those two.
I stared at my reflection in the metal, wondering if my face had hardened to match my inner mood. I had been working the piece for days, and the forge's swelter was taking its toll. I always came to the metal shop when the dark swam over me, and today was no exception. In the midst of. As the great ships of men crawled the waves to their destinies, there were, after long years, a number of tales lost in the mists of morning. Even after the forgetting though, wisps of story find ways to receptive ears as even the deepest of secrets never truly dies. When fires burn and the night grows soft in.Bring you forth the lovestruck mute who preys with vigor on his love, and set the sky alight with all who dare to struggle 'gainst our move. For we are they who own the night and all who dwell without us fall; we drink the mind-grapes formed of thought and wail a tumult on the wall....
PutridCarcass musik
PutridCarcass gästbok
Logga in för att skriva.