1ML

Kille, 35 år. Är offline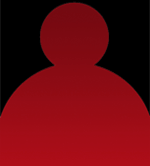 Fakta
Riktigt namn: One Morning Left Civilstatus: Inte valt
Läggning: Inte valt
Intresse: Inte valt
Bor: Inte valt
Politik: Inte valt
Dricker: Inte valt
Musikstil: Inte valt
Klädstil: Inte valt
Medlem sedan: 2009-07-14

Event
1ML har inte lagt till några event än.
http://www.facebook.com/Onemorningleft
www.onemorningleft.com
http://www.myspace.com/onemorningleft
MEMBERS
Miksu - VoX
Tomppa - Drums/Vox
Tumppi - Bass
Ari - Guitar
Vesku - Synth/samples
Be Our Friend
ADD US!!
TJÄNARE ALLIHOPA!
One Morning Left is a 5-man engine driven out of hiding from the colder parts of northern Finland.
Hope u are Enjoying our Stuff =)
Feel free to leave comments
<3 MUCH LOVE <3
MERCH onemorningleft@gmail.com
1MLs musik